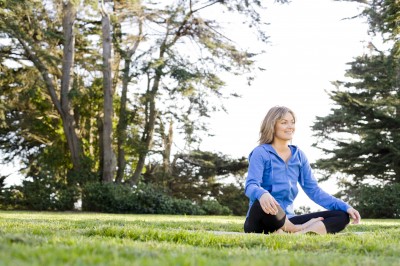 Ah menopause! It's a touchy subject for those of us in our mid forties who are heading towards this transition. There seems to be so much to dread… hot flashes, insomnia, mood swings, headaches, fatigue and weight gain. Clearly this doesn't sound like fun but I have some good news. Here at the YinOva Center we have many patients who sail through menopause with the minimum of problems. What makes them different? They have invested time and effort in their health in the years leading up to menopause.
Inspired by these patients I have started to talk to my patients in their forties about training for menopause. It's a bit like getting ready to run a marathon. If you know what's ahead you can train your body to avoid some obvious pitfalls. So today I offer 5 tips for those of us who are (and I hate this word) peri-menopausal, designed to get us in peak shape now so that we'll be fit and healthy in our fifties.
1. Eat less but make sure that what you do eat is high in nutrients.
My teenage daughter can eat empty calories and get away with it. I can't. It's not fair but there it is. It's a fact. As we age our metabolism gets slower and we need fewer calories but we also need to eat food that supports our health. Because your risk of osteoporosis and heart disease increases after menopause, it makes sense to adopt some healthy eating habits in the years before.  Aim for a low-fat, high-fiber diet that's rich in fruits, vegetables and whole grains and calcium-rich foods like low fat yogurt, tofu and leafy greens to give your bones the nutrition they need.
Read
More